Regional Celebration of Raksha Bandhan Across India
Reading Time:
5
minutes
Celebrated on the 3rd of August this year (2020), Raksha Bandhan is traditionally where sisters tie a sacred thread or knot on their brother's wrists.
This, as you probably already know, is symbolic of a sister simultaneously asking and seeking protection. And in taking the Rakhi, the brother takes on an oath to protect his sister from evil.
This great festival, celebrated across India regardless of caste or religion, is one of enjoyment and joy. It's a celebration topped with thoughtful gifts exchanged between siblings, as well as delightful desserts.
How different regions in India celebrate Raksha Bandhan
The importance of Raksha Bandhan is seen in the way it has continued to deepen the connection between sister and brother—a defining character of India's culture. And the preparation for this festival begins days before the ceremony, and different parts of India have their different traditions and rituals.
Parts of India are so different in how they celebrate Raksha Bandhan, that they even have different names for the festival.
Kajari Purnima – Central Region of India
For the ranchers, the Raksha Bandhan festival has a lot of significance as it coincides with the beginning of the planting season for grain and wheat.
In this region, the convention is that only ladies who are mothers are allowed to perform the festival's rituals. Specifically, they take a cup made of leaves, gather soil in it and then set it in a dark room in their home.
For seven days this leaf cup of soil is venerated, and at the end of seven days it is immersed in a waterway or lake. People then pray to the Goddess Bhagwati for a great harvest and the prosperity of their family.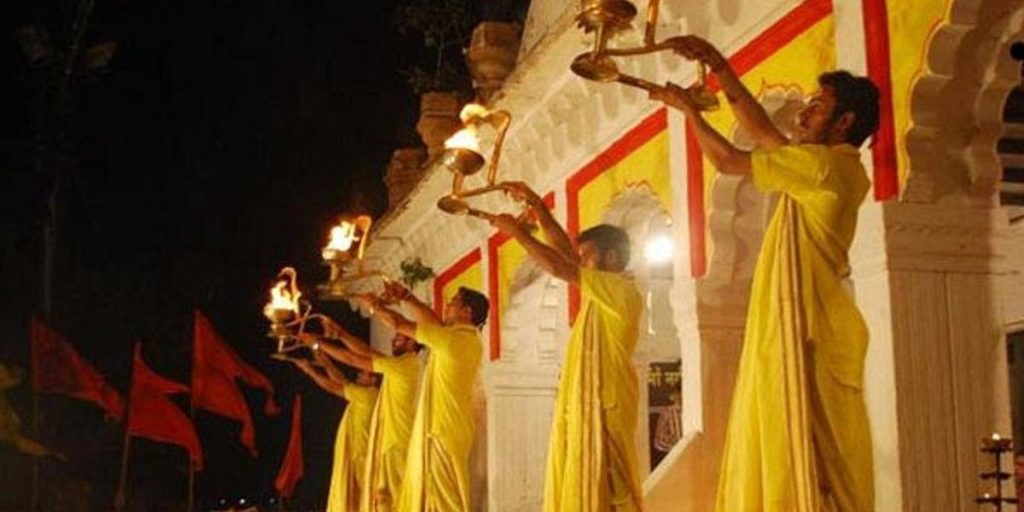 Shravan Purnima – North Eastern Part of India
In North-Eastern parts of India this celebration is a very special occasion. In this district, the Raksha Bandhan celebration is started with complete enthusiasm by all the people.
Assum, Tripura and other similar states are particularly fond of this celebration as they have huge Hindu populations. But, of course, this festival is not just for Hindus, but for all religious and irreligious to tie the Rakhi on the wrist of brothers.
In North-Eastern parts, children participate in the festival. They tie the holy string on their friend's wrist to symbolize their significance in their life.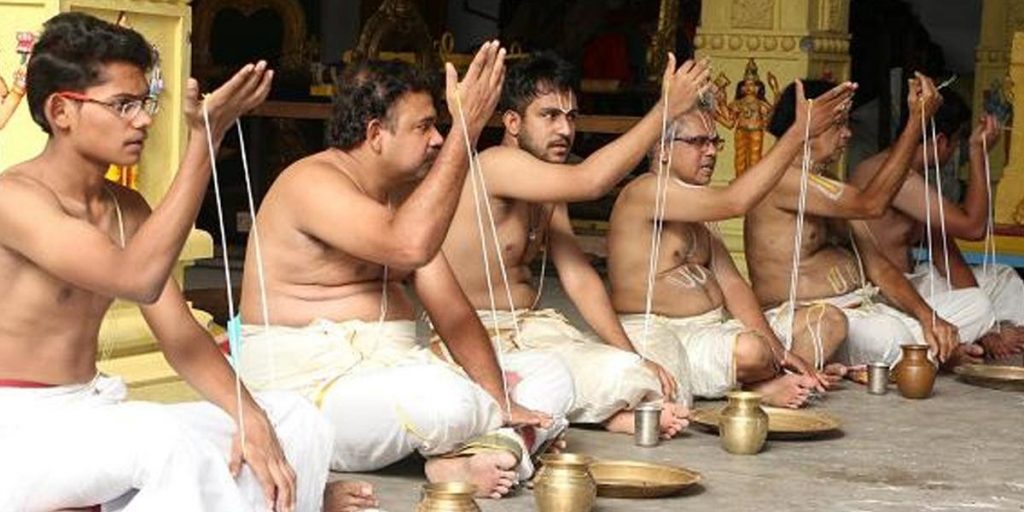 Avani Avittam – Southern Part of India
In south India, the Raksha Bandhan is known as Avani Avittam. This is the day that the Brahmins change the Janeu, which is the heavenly string they wear after taking a sacred dip.
The changing of the heavenly string represents Prayashchit: this is penance for every past wrongdoing. It is also a Mahasankalp, a pledge to carry on with an existence of dignity, goodness, and respect.
This is the day that the great Yajur Veda reading is begun by scholars.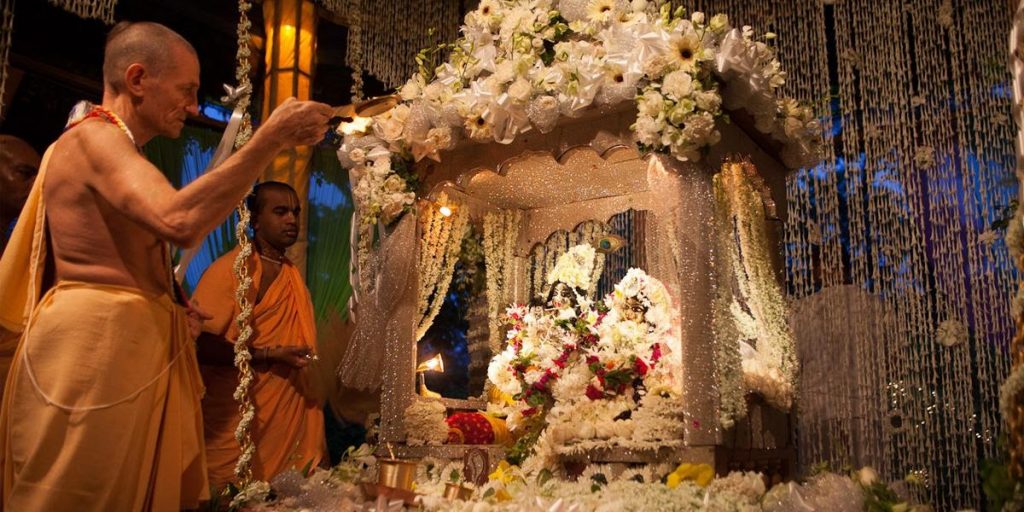 Jhulan Purnima – Eastern Part of India
The Eastern part of India celebrates the Raksha Bandhan as Jhulan Purnima: a festival which commemorates the romance between Radha and Krishna.
With the utmost enthusiasm and joy, the festival of Jhulan Purnima is a week-long celebration involving a tremendous display of dancing and singing as well as decorated swings. This is a significant Raksha Bandhan celebration, especially for the Vaishnavas.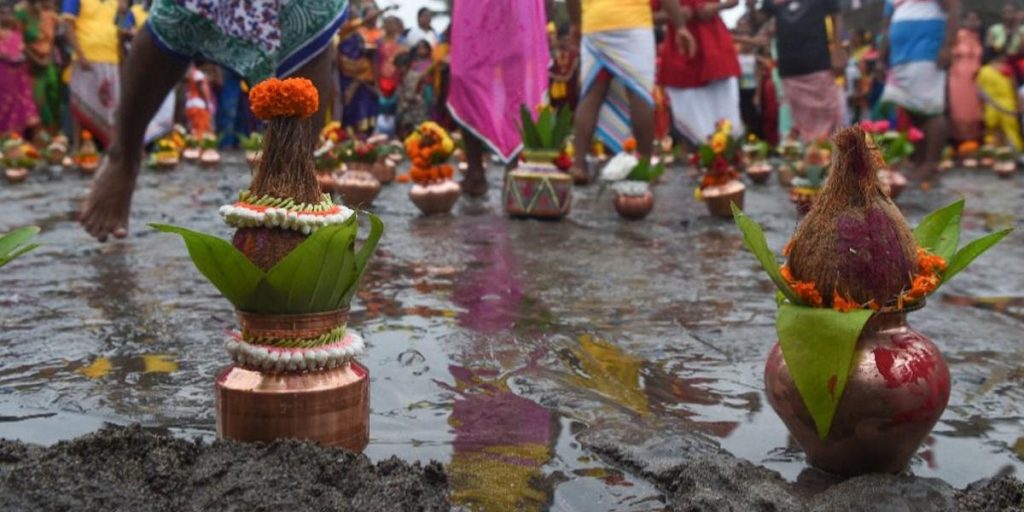 Nariyal Purnima – Western Coastal Regions of India
Nariyal Purnima is a significant celebration for people living in coastal regions. Especially, the fishing communities who depend on the ocean for their livelihood.
This festival is at the time when the monsoons begin to withdraw and the oceans finally calm down. A new fishing season starts, and to commence the season fishermen offer the ocean coconuts in thanksgiving to the Hindu rain god, Lord Varun.
The different regional celebrations of Raksha Bandhan in India
Each of these is the celebration of different regions of India, this is by no means a comprehensive list. Even in some of the above-mentioned regions different states have slightly different variations on the Raksha Bandhan in India.
Most of these celebrations involve sisters tying Rakhi. Although, for some, the tradition has move passed the brother-sister bond. Rakhi are now bought for friends, other family members as well as relatives and even neighbors.
As Raksha Bandhan is steeped in folklore and legends, it's no wonder it has many different forms across India. Some are still rooted in the religious traditions of the Brahmins, the reading of Vedas (Indian scriptures), and giving offerings to the gods.
Like many festivals that started off as religious rituals and festivals, Raksha Bandhan has carried over smoothly into the secular world. It is still adapted to suit different secular states and societies, but it has nevertheless retained its fundamental meaning and purpose. Which, in part, has help to make it an enduring festival in modern secular Indian culture.
Looking for the perfect Rakhi to give to your brother, or other loved one?
If you are looking for an elegant yet simple, beautiful yet affordable Rakhi, Kuberbox offer a range of silver and gold Rakhi to suit anyone.
We offer religious and traditional as well as quirky and modern Rakhi. And after the ceremony, these stylish pieces can be worn as pendants or brooches.
If your region's celebration includes tying Rakhi on the wrist on a loved one, Kuberbox has the best range at the most affordable prices. We offer a 30-day money back guarantee, our gold and silver are all ensured to be authentic by the relevant governing bodies in India, and we ship internationally as well as nationally.
So, if you are unable to celebrate this festival with loved ones in person, why not send a beautifully packaged Rakhi as a gift. You can also video call your loved ones so that you can watch them having it tied on. And with the pandemic being what it is, this may be the safest way to still celebrate this important, and much loved, festival.
If you have any questions about our range of Rakhi, delivery dates, or where exactly we can send them, please contact our team today.
Regional Celebration of Raksha Bandhan Across India
by
Team KuberBox
Comments
comments