What Does A Promise Ring Stand For
Reading Time:
4
minutes
What is a Promise Ring and how is it any different from an Engagement ring? How old should you be to wear one and why are they growing so fast in popularity?
Well, have no fear we at KuberBox are here to help.
The words Promise Ring instantly transports me back to my school days. I remember writing to my pen pal who lived in London at the time. We wrote letters to each other filled with lessons we learned at school and trips we had been on and we also exchanged the then famous "Promise Ring". I still remember the ring she sent me. Fabricated in plastic, it had a light to dark graduating pink colour with glitter that looked like sparkling diamonds. I wore that ring every day for years until it became too tight and I was forced to remove it. Our promise was to remain best friends for the rest of our lives and we still speak even to this day. When we speak it is like nothing has changed, filling each other in on gossip and the changing events in our lives. That's one of the first promises I made.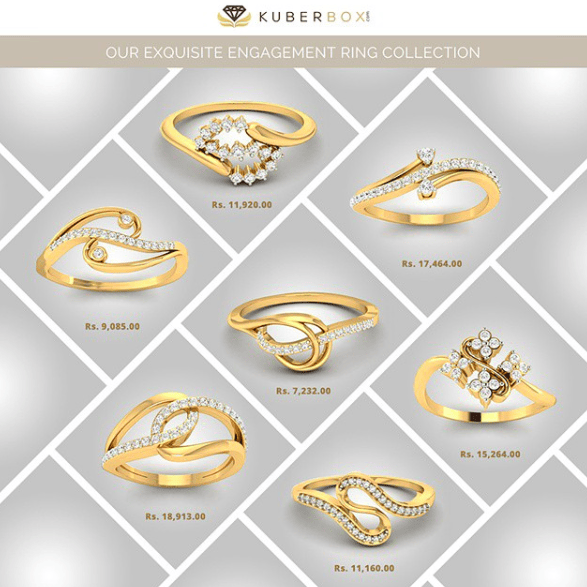 That brings me to say, a promise ring could mean many things to different people. For example:
It could be a promise to the person you love
A pledge towards a cherished friendship
Just keeping a promise
A commitment toward a faith
Or maybe just a token of gratitude
Whatever the occasion, a ring adds a very personal touch to celebrate a shared bond.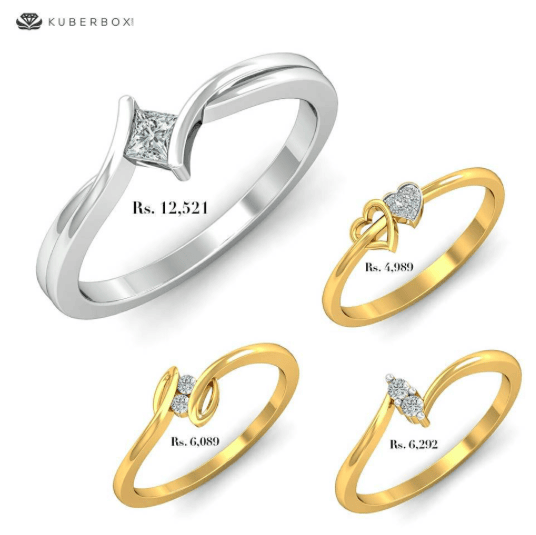 Rings came into being way back in 200 BC and were worn to either signify a business deal or the love shared between two people and the loyalty toward that relationship, much like the promise ring from today.
These Promise Rings can come in a range of designs from being,
Studded with a variety of different gemstones or birthstones
In any given metal or material (silver, gold, or even plastic)
With or without diamonds
Whatever the design, or the finger on which the ring is worn, what matters is the significance the ring has to its wearer. From the currents trends we've been seeing there is no age bar to having or gifting a promise ring, as long as there is a promise that holds true behind it.

Many of us are at a crossroad where we're in the perfect relationship but are being forced to make a commitment. Maybe a Promise Ring is all you need. Before a wedding ring comes an engagement ring and before that comes commitment, so why not make a commitment to the one you love with the help of a ring, one your significant other will absolutely love.
KuberBox has just launched its new collection of Promise Rings that will lighten up your day. Some studded with Melée diamonds and others with a variety of gemstones, the rings will be both a treat to the eyes and kind on the pocket.
As with everything in India, we Indians always have our own way to carry out our ceremonies, and weddings could be no less. We celebrate a couple coming together in a big way with a ceremony dedicated to the promises being exchanged. The 'Roka' ceremony is a tradition followed by many sub casts within the community and officially announces a new 'jodi' or couple. Roka, derived from the Hindi word 'rok' meaning to stop, announces the family has stopped looking for an eligible partner for their son/daughter. During the ceremony the couple exchange a promise ring that suggests the couple will be loyal to each other and love each other for the rest of their lives. After which follows an engagement ceremony and of course the wedding.
When it comes to making a promise, adding a personal touch can take you a long way. From selecting the most appropriate gemstone to suit the wearer or even adding a few words on the inside of the ring could mean the world. Customization is a department we specialise in and you will have nothing to worry about. From engraving a date, a few names, a memory or even crafting the ring in rose gold we can have it done and tweaked to suit your preference.
At KuberBox we believe, the more personal the piece, the better value it holds. The wearer should be able to wear the ring with pride for the values the ring signifies.
And don't let Women's rings draw a line as we have a wide selection of Men's rings that are completely customizable and have ultra modern designs. Give him a ring that will keep him close and have it work in your budget too.
Profess your loyalty, faith, friendship or passion with a ring from our collection and wear your promise with pride. All you need to do is call us on +91-876 444 33 00 or email us at [email protected] and we'll get back to you at the earliest.
What Does A Promise Ring Stand For
by
Chantelle
Comments
comments