Emerald – Birthstone of the Month (May)
Reading Time:
5
minutes
The green lush colour of this gemstone cannot be a better stone for the month of May. And if your birthday tends to fall this time of year your in for a treat with KuberBox's collection of Emerald studded jewellery. Not just Birthstone of the Month (May), Emeralds also represents the Taurus, Gemini and Cancer sun signs, which means if you fall under any of these signs Emeralds are the stone for you.
[mwi_product sku="E2143″ title="true" title_tag="h2″ desc="false" img="true" img_width="300″ price="false" btn_color="blue" btn_link="button" cols="1″/]
With the heat of summer almost at this peak, some green refreshing colour is the perfect break you need. The splash of green that emeralds bring to your jewellery and you are sure to radiate through this summer month. These opulent green gemstones get their name from Greek origins "smaragdos" via old French "esmeralde" which translates to the colour green.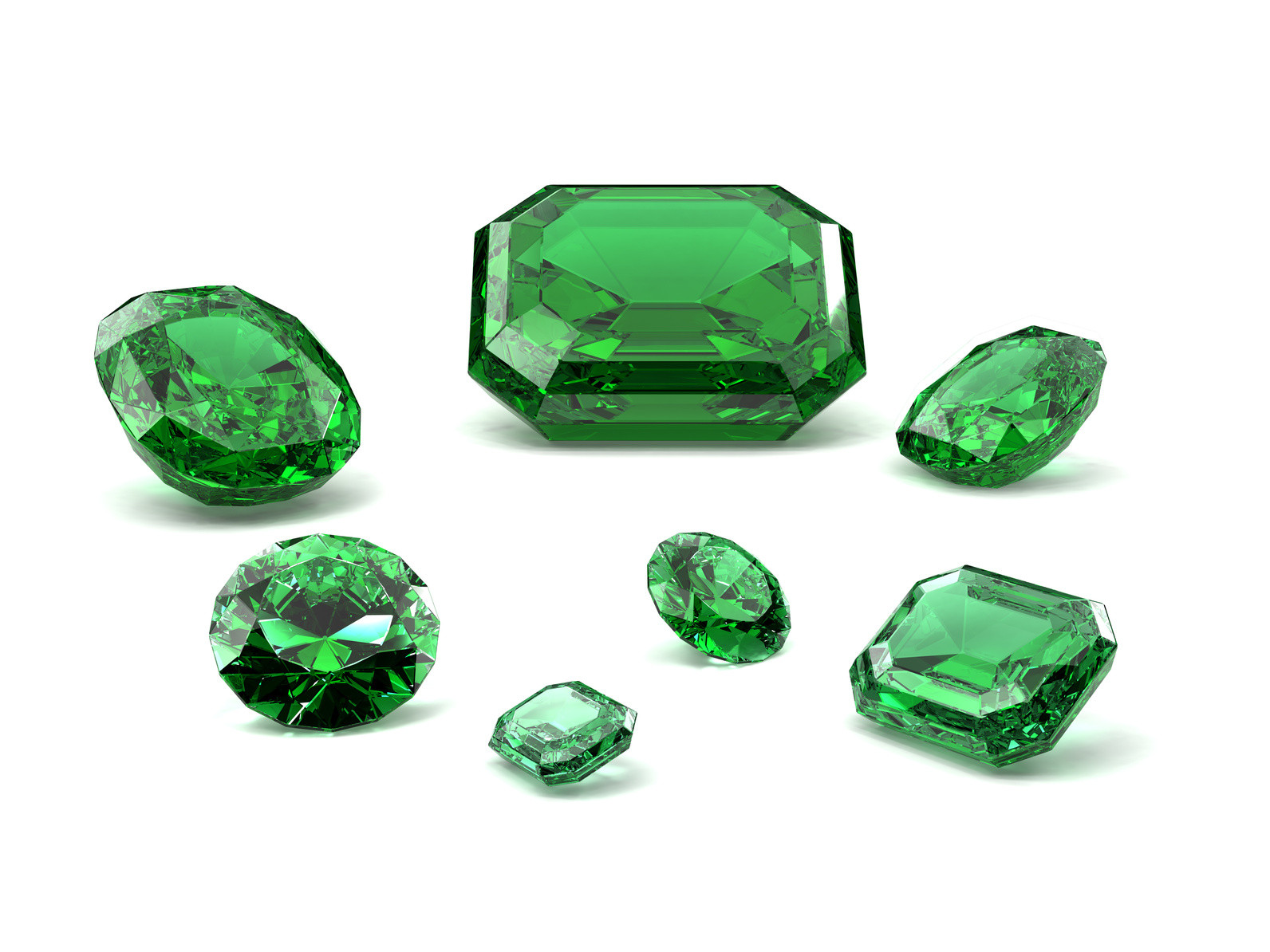 The gemstone for the month of May, a magnificent stone has been used in jewellery in ancient Egypt, from the times of Cleopatra, the last active pharaoh. The earliest records of emerald mining go back to 3500 to 330 BC, long long time ago! The oldest recorded mine was called the Cleopatra Mines. At KuberBox we use emeralds in a lot of our jewellery because of the outstanding colour of this gemstone. All our emeralds are natural without any permanent clarity enhancement done to improve the stones. If you're looking to be able to identify your own emeralds, do follow the KuberBox blog for more on identifying your emeralds.
Emeralds are a variety of the species Beryl, which comes in various colours like reds called Morganite, blues called Aquamarine, yellows called Heliodor Beryl, and colourless called Goshenite Beryl.
Naturally, emeralds form as hexagonal crystals and thus in the rough can be seen in perfect hexagonal shapes. Some of which sell as collector's pieces just for their shape. Here is a picture where you can see the hexagonal shape in the rough.
This green variety gets its colour from the elements Vanadium and Chromium. The term Emerald is also very specific to the vivid green colour and the bluish green colour seen in the gems. These tend to command higher prices world over because they are the most prized colour for emeralds. If the stones come in lower saturation or tone, they fall under Green Beryl.
Colour In Emerald
Wondering where this lush green stone comes from? Colombia, Brazil, Zambia and Zimbabwe are the known sources that have been producing some of the best quality of Emeralds. Although Colombian emeralds have through history been noted to come in the best bluish green colour.
From our visit to the V&A Museum in London, a section depicted how jewellery has been used through the centuries to portray various symbols. Emeralds the gemstone has always been associated to Love, Fidelity, Wealth and Status. A clear indication of why this stone has also been so expensive over the years.
One of the most famous and the largest Emeralds to ever be carved is the "Moghal Emerald". Weighing 217.8 Carats it was one of many emeralds sent all the way from Colombia to India to be carved and shaped. This Moghul Emerald displays fantastic colour throughout the stone. Pieces of emerald this size is a very rare sight and is worth millions.
According to Indian tradition these green beauties are said to promise good luck and well being which again explains why back in the day emeralds adorned all jewellery, treasure chests, crowns, swords and sarpech's in ancient India.
Emeralds and diamonds tend to complement each other in perfect balance because of their colours. KuberBox has a collection of rings, earrings and pendants that you should not miss out on. Have a look at our emerald and diamond studded jewellery collection, and if you have a design in mind get in touch with us. We can make you a personalised jewellery piece just like the one you dreamed of.
Indian Celebrities & Emeralds
Two of the biggest celebrities in Bollywood wear emeralds for entirely different reasons. Each with the belief that this green beauty will bring to their life a change they need. Amitabh Bachchan wears his emerald to combat illnesses and has been wearing the ring for years now. Shah Rukh Khan was forced to wear an emerald by his wife Gauri, to help his health and financial condition. Amitabh Bachchan wrote this on his blog while talking about his emerald ring –
I have been also recommended similar blue sapphire stone to be worn and have been wearing it from the late 90′s till date. Stones of various kinds and value and color and intensity are a common recommendation from those that study horoscopes as a scientific profession, and this recommendation and the emerald on my small finger has been given their blessings. I do not know if the effects as they say do actually work, but the sincerity with which it is given and the purity of its intent by family, coerces you to keep it on.
Emeralds can now be seen throughout the market but how can you be sure of what your buying because of the amount of synthetic stones out there?
We have put together a list for you to make it easy for you to identify what you're paying for.
Emeralds are mostly always included, giving each stone an individual identity. This is also called "jardin", garden in French as there is so much going on in the stone and it looks like a green lush garden.
Emeralds have a vitreous lustre
Under magnification with a loupe or microscope you will see 2 or 3 Phase inclusions, brown mica discs, whitish calcite crystals, pyrite inclusions that look like gold splattered within the stone.
Try to have a look at the stone before you pay good money for it, or 3rd party certification is always the best solution in a situation where your not sure of what your buying.
Caring for your jewellery is as important as caring for a high value object like a car. Nobody wants to hear that his or her jewellery is damaged and is missing gems. Jewellery could have so much emotion wrapped into them that loosing anything associated to the emotion can be quite upsetting.
Here are a few tips from KuberBox for you on how to care for your jewellery, especially your Emeralds.
Emeralds are much softer than Diamonds, (read our other posts for more on Diamonds) with a hardness of 7.5-8 on the Mohs scale; the stone can be damaged over time through wear and tear.
Emeralds are also oiled, a practice which is accepted throughout the jewellery industry, another reason why you must not wear your emeralds in the swimming pool or use the ultrasonic or steam machines to clean your jewellery studded with emeralds too often as it could dry out the oil, giving your stone a different appearance.
Ultrasonic can also damage the natural inclusions in the stones by causing the fractures to open up sometimes, reducing the value of your stone.
Warm soapy water is the best and most effective way to clean your emerald studded jewellery.
Emerald - Birthstone of the Month (May)
by
Chantelle
Comments
comments